The Premier MX & enduro track in Dorset.
motocross, enduro, race, training and practice track.
everything you need in one complex.
Practice every Wednesday. Winter 12-5pm. Summer 2-7pm.
Call to confirm: 01929 471999
Welcome to Rogers Hill Raceway, Bere Regis, Dorset. Motocross, enduro, race, training and practice track.
Motocross and Enduro in Dorset. The Circuit was established at the farm near Bere Regis in Dorset in the late 90s initially for Dan's own use and for use by local schoolboy clubs, later for use by AMCA MX and Enduro Clubs opening for practice was a natural progression.

We have 2 permanent Full size and 2 Junior tracks and permanent enduro circuit across the 300 acres of land we can use. This is only available for pre booked training schools and Race Days.
For under 18s to ride in the adult sessions riders must have and show either a ACU or AMCA adult licence, other riders will need assessment by the ACU coach in attendance. Clubs can also hire the venue for their own races, please call Danielle for info 07551 007880.
Catering, coaching and toilets available. All ages and abilities welcome.
Opening times: Every Wednesday, Occasional Sundays
Prices:  Over 16's: £35, Under 16's: £25, Autos: £15
3 tracks | track shop | hot food | training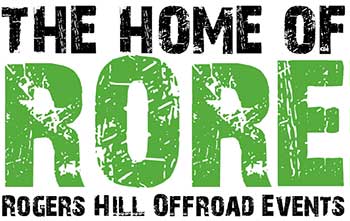 RORE ( Rogershill Off Road events ) is our ACU affiliated Enduro club, and we run a very popular winter Enduro series, along with other events at venues off farm. The races are suitable for all abilities and are run on a Hare and Hound format.
Event Information:
Winter Series Final Round Sunday 28th March

11:00 am

Rogershill Raceway, Bere Regis - DT2 7HN

4th Round of the winter series!

The reason for not ending the series at 3 rounds is that in previous years, people had to fight it out over multiple rounds to get the trophies and we feel 3 rounds just isn't enough of a series. Also  surprisingly a lot of classes have tied winners so another round should sort that!

Covid depending, so we will confirm and open entries in early March. If we have to postpone then the April Enduro practice will be a race and the awards will take place some time in May.

Will be 11am start and ACU online entry only! Will update you as soon as possible!