The Premier MX & enduro track in Dorset.
motocross, enduro, race, training and practice track.
everything you need in one complex.
Practice every Wednesday. Winter 12-5pm. Summer 2-7pm.
Call to confirm: 01929 471999
Welcome to Rogers Hill Raceway, Bere Regis, Dorset. Motocross, enduro, race, training and practice track.
Motocross and Enduro in Dorset. The Circuit was established at the farm near Bere Regis in Dorset in the late 90s initially for Dan's own use and for use by local schoolboy clubs, later for use by AMCA MX and Enduro Clubs opening for practice was a natural progression.

We have 2 permanent Full size and 2 Junior tracks and permanent enduro circuit across the 300 acres of land we can use. This is only available for pre booked training schools and Race Days.
For under 18s to ride in the adult sessions riders must have and show either a ACU or AMCA adult licence, other riders will need assessment by the ACU coach in attendance. Clubs can also hire the venue for their own races, please call Danielle for info 07551 007880.
Catering, coaching and toilets available. All ages and abilities welcome.
Opening times: Every Wednesday, Occasional Sundays
Prices:  Over 16's: £35, Under 16's: £25, Autos: £15
3 tracks | track shop | hot food | training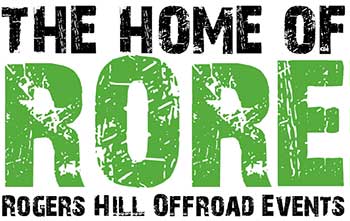 RORE ( Rogershill Off Road events ) is our ACU affiliated Enduro club, and we run a very popular winter Enduro series, along with other events at venues off farm. The races are suitable for all abilities and are run on a Hare and Hound format.
Event Information:
Enduro Practice

10:00 am

Rogershill Raceway, Bere Regis - DT2 7HN

First Enduro practice of the season!

Morning session starts at 10am

Afternoon session 2pm

This is full!

Please note the price change

Members £30

Non-members £35

Rogershill Raceway Covid-19 Guidelines

 

Booking

Pre-booking only, via text (07551007880), opens 9am the Monday before Wednesday practice, first come first served (texts before this time will be ignored) 40 people maximum.

Enduro practice early bird booking for members, weekend booking windows will be specified a few weeks before.

Information required

Name
Registration number of vehicles used to attend
MX Session (expert, novice/inter, 14/17, 7-13 or Auto track)
Emergency contact (Name & Number)

PLEASE NOTE: IF YOU BOOK AND DO NOT ATTEND (WITHOUT PRIOR WARNING) THEN YOU WILL BE PREVENTED FROM BOOKING THE FOLLOWING WEEK.

Sign On

Will be outside just as you enter the facility by the toilets.

Queue in your vans, until it is your turn to sign on

A sign on sheet will be pre-printed with your name and emergency contact for your group, no changing of information. Please bring your own pen!

Correct cash only for your group or bank transfer (please request our details when you book)

Adult £30

Under 16 £25

Auto track £15

Endruo £30 over 15s only

Unfortunately, the food hut will remain closed for the minute so bear this in mind.

 

Parking

Parking will be marked with white posts, please park with your bonnet to the post, allowing social distancing between vehicles

 

Social distancing

Please remain at your van area when it is not your session

Please respect the 2m requirement, especially when engaging with gate staff and asking questions.

No Spectators allowed outside of your household.

Anyone displaying symptoms of Covid-19 which our described in the government guidelines should not attend in any circumstances. If you have been in contact with or live with someone experiencing symptoms, then you also must not attend!

Toilets

It is your responsibility to queue at a 2m distance for the toilets (line markings in place)

Hand sanitisers will be supplied and regular cleaning throughout the day will take place.

Marshals & Medics

All our marshals will have PPE with them if they need to go track side to help someone. Our medics will have, masks, gloves, and shields.

Please be respectful to our staff and obey the 2m social distancing guidelines.

Signage

Please obey all signage and make use of sanitising stations provided.

Warning

Anyone seen to be ignoring the above guidelines and regulations will be asked to leave and not return. These for your safety as well as that of our staff.