The annual Ben Saville Memorial sprint enduro was gifted with fantastic weather once again.
In the championship class, young Henry Life set the fastest time on the first lap. However, by the second lap Aaron Gordon had warmed up, winning all the other timed tests, and finishing the day nearly a minute ahead of anyone else. In second place was Brad King who also took a few laps to get rolling but upped the pace when it counted! In third was Bradley Rowland who just managed to fend off the battling Henry Life and Owen Richards.
Joshua Lawer won every test throughout the day, taking the win in the expert class by 30 seconds. In second place was Ollie Samways, keeping his 125 singing and in third was Niles Reid.
In the expert vets class only 0.2 seconds separated the top two after all tests. It was Mark Cornick who took the win in the end from James Drinkwater. Dan Groom was third, finishing well even with it being his first crack at a sprint event.
The clubman A class was also an incredibly close battle for the top spot with Keelan Harvey taking the win by just 0.2 seconds over Ross Curtis. In Third was Zac King.
Finlay Taylor took the win in the clubman B class by a considerable margin. In second place and fastest lady of the day was Charlotte Hall. In third was Jake Outrim.
In the clubman vets' class, first place was Andy Claxton, finishing over a minute ahead of second place John Rowley. A little way back in third was Peter King.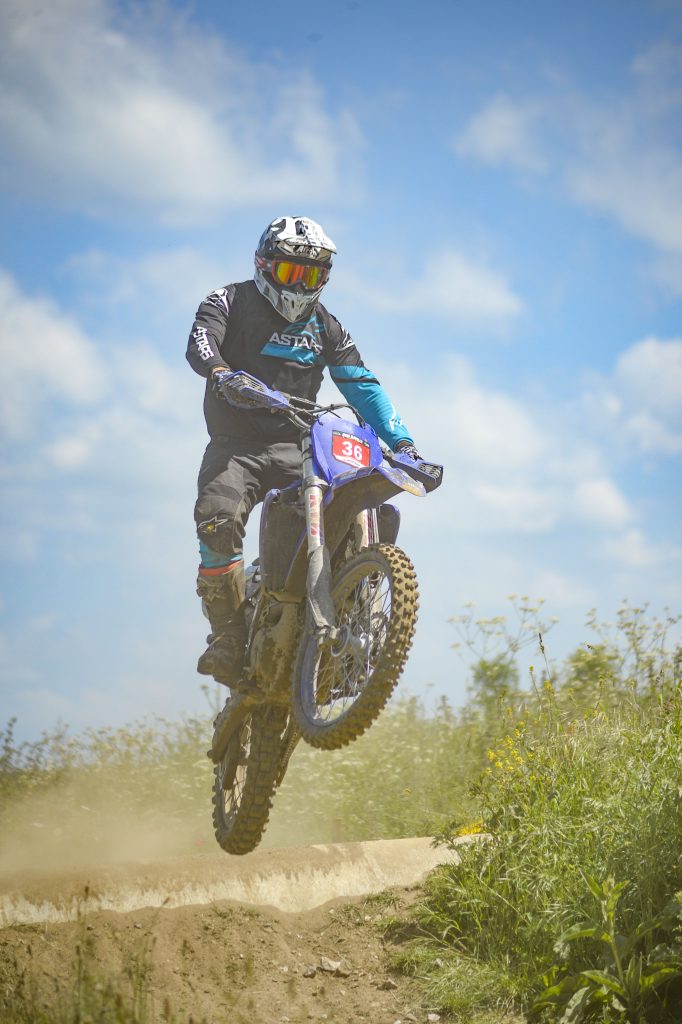 Matthieu Perrier had a great start to the day and eventually ended up winning the sportsman class. Young Charlie Green broke his gear leaver on the sighting lap but manged to get it sorted and come back to place second in class. Third place was Tim Mathers.
Carl Robinson won the sportsman vets class by an impressive gap of nearly 2 minutes. In second place was Steve Taylor and Nathan Coles finished in third.
This year's youth class was very well attended with 12 riders starting the day. Tyler Graves won every test, finishing over 3 minutes ahead. In second place was Will Life and in third place was Reece Giles.
Following the sprint we had the mini extreme event, which was run on a whole new track this year, using a prologue style format with a le man's start. There were a good number of participants grouped into 5 heat races and then a winner's race to determine the champion of champions. Aaron Gordon took the top spot again making it a double win! In second place was Dan Guy who did an impressive wheelie through the tyre garden, gaining cheers from the crowd! In third was young Henry Life. Well done to the group of clubman/sportsman riders who took part, Keelan Harvey, Charlotte Hall and Charlie Green. The youth riders also had their own races with Tyler Graves dominating again.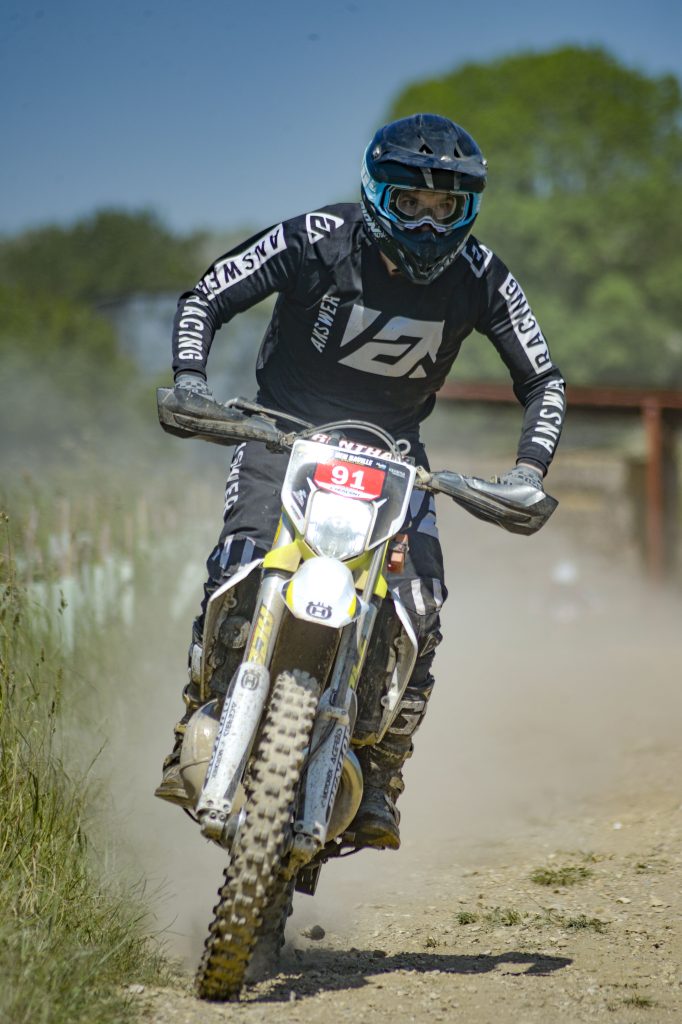 In total £948.60 was raised for the Dorset and Somerset Air Ambulance from the raffle and mini extreme event. With this being the 5th Ben Saville event, over the years nearly £7000 has been raised for a deserving cause. Thank you to all those who donated raffle prizes, Crescent Motorcycles , Dirtworx, The Saville Family, The King Family and The Wright Family.
This year the Saville Family chose another rider for the Ben Trophy. Ben's daughter Alice decided to award it to a rider who was competing for the first time, and despite a few big crashes still turned up to every test with a smile on her face, so well done to Jennifer Bell.
Finally thank you to our valued helpers, Brad, Chester, Stevo and Mark for their help track making. Pete Coles for setting the riders off, so good to have you back! All the travelling marshals, Craig, Boyce, Ollie, Steff, Stumpy, Blake and Jason. As well as the lovely ladies at sign on, Abbie, Louise, Claire, and Alice.
The 2023/24 Winter series dates will be confirmed soon, but the first round will be at Rogershill Raceway on Sunday 1st October!
Next Summer we plan on doing another summer sprint series with at least 3 rounds, more details soon.
Link to the final results! Welcome (tracktimes.co.uk)
Photos by Photofinish 43