Ben Saville Memorial Sprint Write Up
The Sprint race began with the riders queuing up under the red bull arch for their sighting lap.
After that it was straight into the action with Ricky Wiggins putting 4 seconds on the rest of the competition on the first lap! Wiggins then went on to win 6 of the 7 tests securing his top spot on the podium. Brad King was in second, putting in some consistently fast lap times despite a lack of bike time since a bad crash earlier in the season. Brad Rowland rounded out the podium in third finishing only 24seconds off second place overall. Ben Milward and Young Henry Life put in some impressive times but also suffered from equally impressive crashes, luckily no major injuries.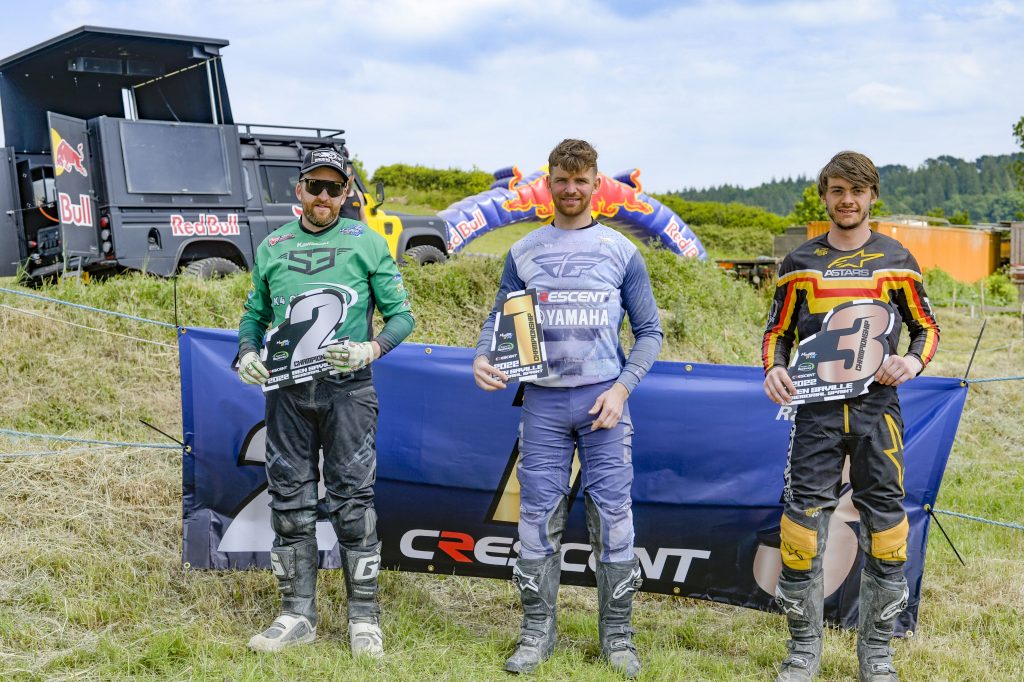 In the expert class Ashley Maller started strong and pocketed enough time between himself and the rest of the expert class to finish the day in first, placing higher in the overalls than some champs. Ashley Scott was second on the day, setting some impressive lap times towards the end of the event. Only 7 seconds behind in third was Josh Kirby.
The expert vets' class was won by Mark Cornick on probably the nicest looking CR 125 ever, he was smooth and consistent as opposed to his usual balls out style. we know mate, you didn't want to crash it! Initially Gary McCoy took the early lead but ended up in close second. Third place was James Drinkwater, who was only 2 seconds off McCoy on overall time.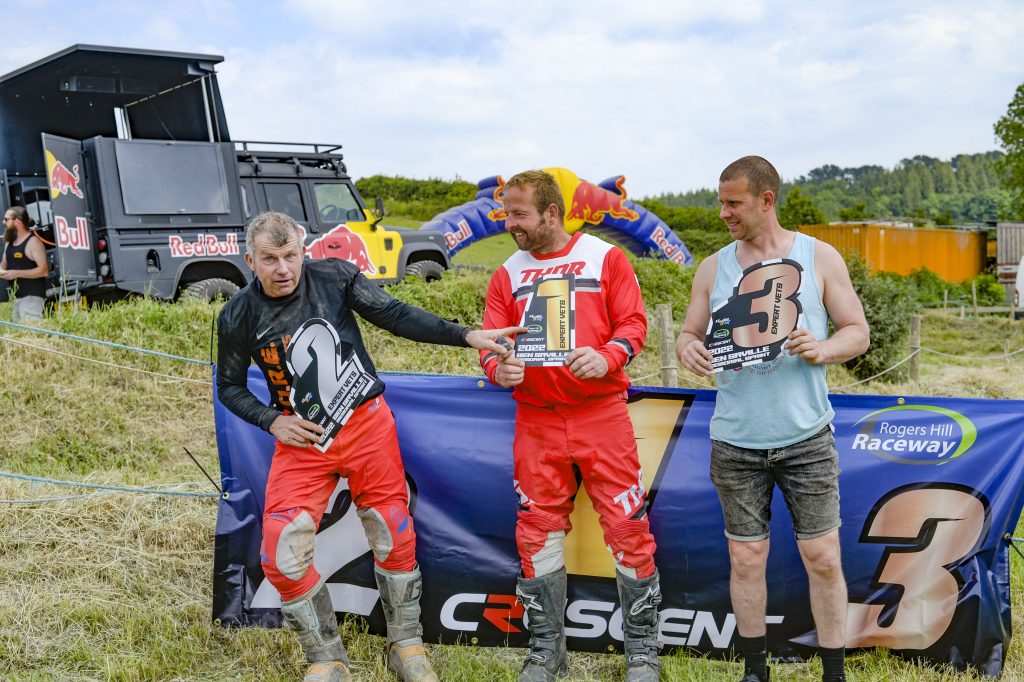 Sam Beavin took the top spot in the clubman A class setting the fastest lap time of the group by a considerable margin. Stu Williams finished in second consistently improving his test times as the day progressed. In third was our Emily.
In the clubman B class Charles Talbot took the top spot putting over 40seconds on his nearest competitor. In second place was Kieran Roy, with Jake Fry only 2 seconds behind over all laps. Well done, Jake, great result for your first enduro!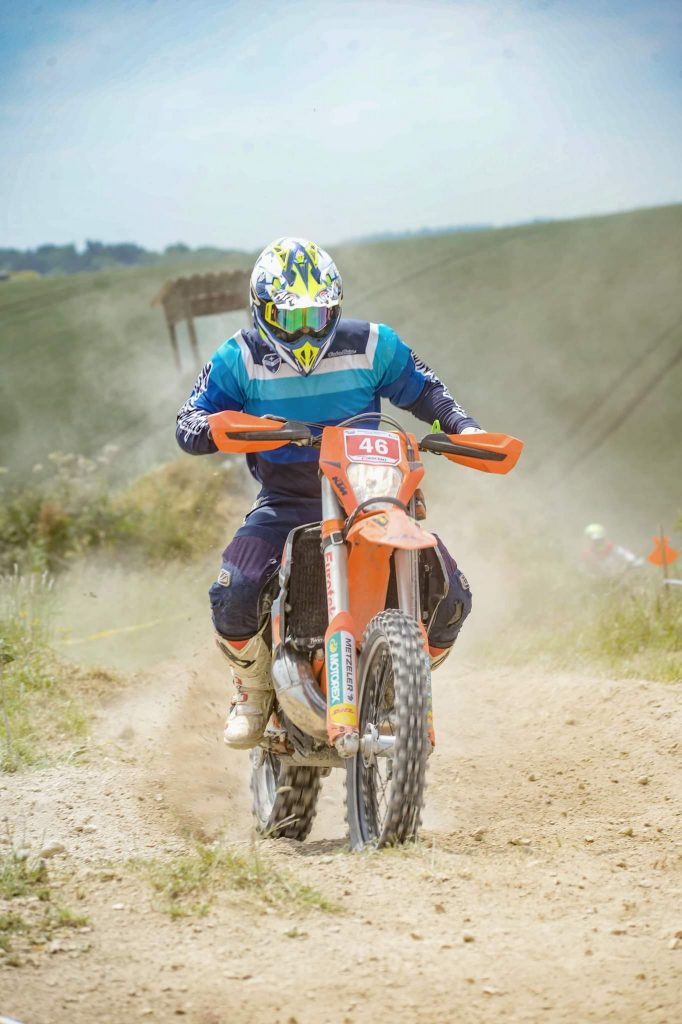 Luke Dewey managed to grab first place in the clubman Vets class, after a little warm up he took a considerable lead over the last few laps. In second place was Stu Bowers only 20 seconds behind Luke over the whole day. In third was the ever-consistent Mark Chadborne.
In the sportsman it was a close battle between Daniel Davis and Tyler Rogers, with Davis taking the top spot at the end of the day. It seems Rogers had a hold up in his second test costing him time he couldn't claw back. Maciej Caputa was in third after some smooth and consistent times.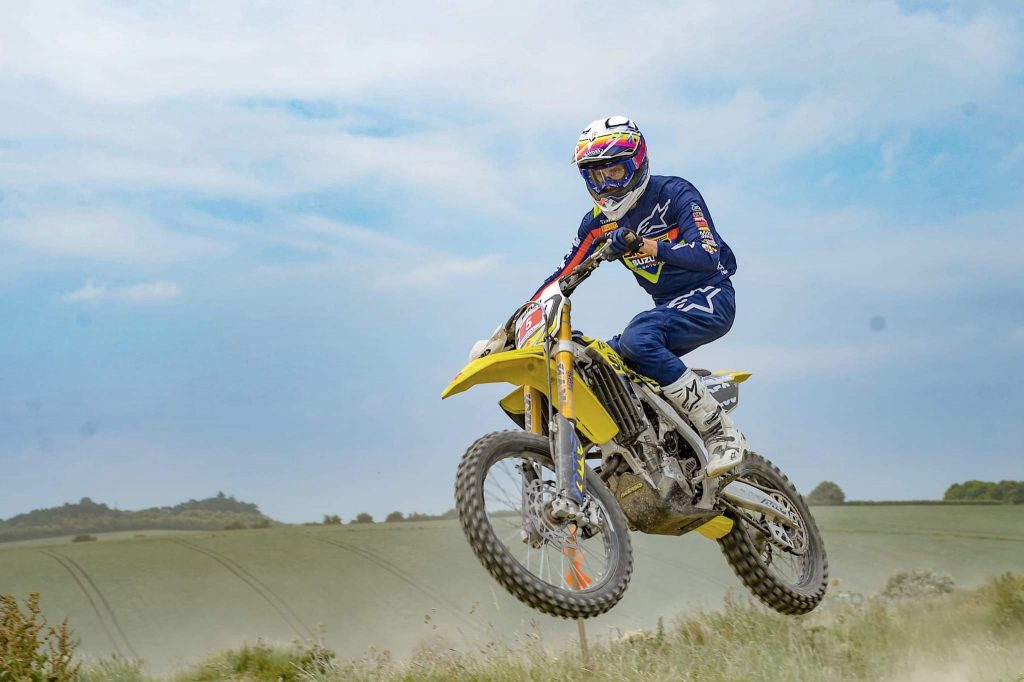 The youth class is not something we can usually accommodate which is why we love the sprint format. 7 youth competitors took part, and they all rode amazingly! However, Tyler Graves took the top spot, smashing out some impressive lap times that matched many of the top clubman riders. In second place was Will Life putting in some consistent and speedy laps. Rounding out the podium in third was Jesse Lee Jessop.
Last but by no means least we get to the sportsman vet's class. There was only 4 seconds between the top 2, with Chris Dello taking the top spot over Justin Short in second. Steve Dodds finished in third recovering from a shaky first lap.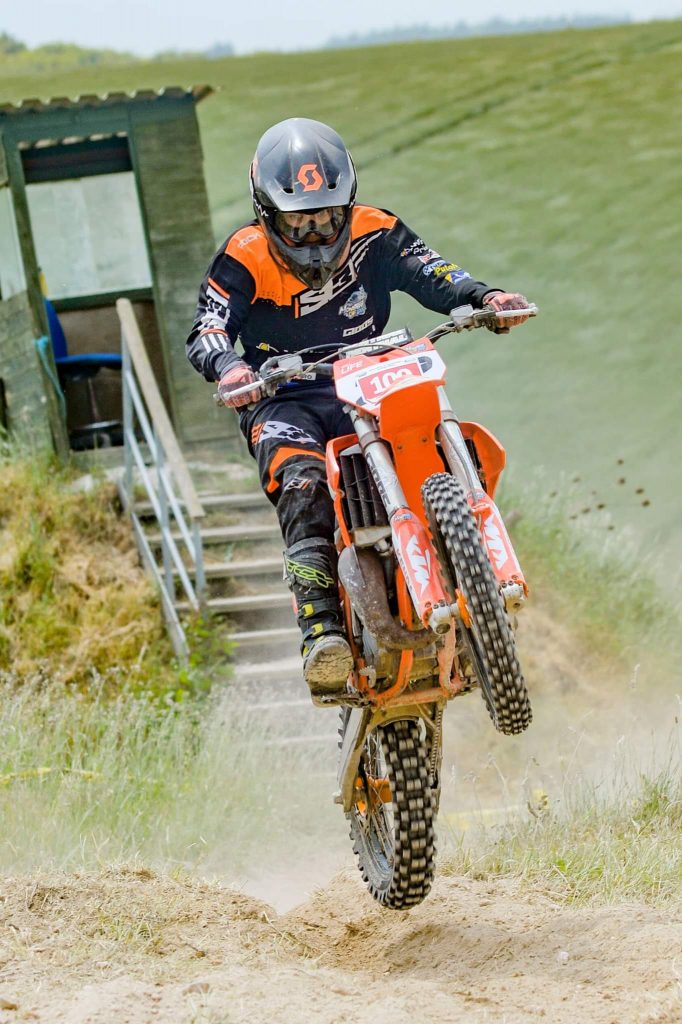 Afterwards we ran a mini-extreme race over at the wood, a big thanks to Marky, Stevo and Boycey for their help setting it up. There was a lot of friendly bar-banging and a few crowd-pleasing offs! We especially loved the Brad King and Dan Guy Clash at the start of the first race, very entertaining!
We are so thankful to all our helpers and the riders who supported this event, we raised £890 via the raffle, the mini extreme and camping for the Dorset & Somerset Air Ambulance in memory of a very dear friend. We have topped this up to a total of £1200. Raffle prizes were kindly donated by VSMX Shop, Kawaski Bournemouth, PhotoFinish43, The Saville Family and Friends.
A huge thank you to Crescent Motorcycles for sponsoring the event, supplying signage, numbers, and some raffle prizes! Go check out their online store (Crescent ProShop) or duck into the Crescent store in Verwood! They don't just sell bikes!
We hope you enjoyed the sprint format; we feel it works well through the summer months when hot dusty conditions do not make for good hare and hounds racing and are very good way to improve speed and bike set up, not to mention the additional time for banter!
Thank you to Pete, Chester, Stevo, Cornick, Dave, Brad, and Chris for everything you do we couldn't run these events without you all.
We are aiming to run round 2 here on the 2nd of July, another sprint event, the lap will be completely different and slightly longer. We will confirm details and entry timings next week on our facebook and website!
Round 3 is hopefully at a lovely new venue in early September, we are just confirming dates with the landowner. If the date doesn't work, then it may be the first round of the winter series!
The results can be found on the Track Times UK website